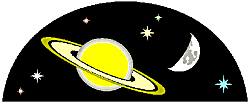 This week, May 1-7, is International Astronomy Week and tomorrow, May 6, 2006, is International Astronomy Day. Events to celebrate the occasion are happening throughout the world.
For a list of events in the U.S. sponsored by Astronomy Magazine and Meade 4M, go to www.astronomy.com/asy/default.aspx?c=ps&id=80.
For a list of events by U.S. state and by country, visit The Astronomical League's Event page at www.astroleague.org/al/astroday/adactiv06.html.
For a list of events in Canada, visit the Canadian Astronomy Education page at www.cascaeducation.ca/files/genastro_astroday.html.
These pages also include links to background information, free downloadable handouts and calendars, activities for kids and more.
So, look to the stars, peruse the planets and have a great time in the universe!